Our People
Kara Welle, Owner/Licensed Aesthetician/Laser Specialist
Kara Welle is a licensed Aesthetician and Certified Laser Specialist. She began her career in 2002 specializing in medical aesthetics and has perpetually advanced in the industry. Kara is currently pursuing her role as a medical laser educator.
Kara has provided hundreds of non-surgical laser treatments from resurfacing of aging and acne scarred skin, as well as pigmentation correction. Her current certifications and passion is providing advanced technologies for fat and cellulite reduction and effective non-invasive skin tightening treatments. She has perfected treatment protocols for patients suffering from Melasma. Kara's vast experience with chemical peel procedures, (Skin Pen) Microneedling, Hydrafacial and combination therapies complete her "bag of beautiful tricks"!
While modest about her experience and training, Kara is a joy to her patients starting with her ability to bring laughter into any conversation—it is the best medicine. Combining a realistic and effective Skin Health treatment plan for each patient, then delivering remarkable, expected improvement, her patients keep her busy through constant recommendations.
An educator by nature, Kara also offers a complete didactic and hands-on training program available to medical aestheticians. Kara has eagerly assisted in the development of an extraordinary staff for the new Aesthetica skin health & wellness clinic located in Edina and Woodbury. Learn more about our Training Programs.
Katie M
unos, Licensed Aesthetician, Certified Laser Specialist
Katie graduated from the Aveda Institute Aesthetics program in 2010.
She worked at American Laser Skincare for 3 1/2 years.  Katie performed thousands of treatments as is trained and certified on Zerona, Candela, Hydrafacial, Alma Lasers, medical microneedling, dermablading, medical grade chemical peels, Syneron's Amerilase, Amerilight (photo facial, skin tightening), Velashape, Velasmooth and Ematrix.  Trained by Allergan on SkinMedica, Vivite products and chemical peels, Neocutis and Clarisonic products.
Katie has a strong passion for skincare and customer service and enjoys recommending solutions to her clients skincare needs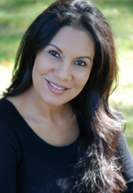 Karen Koenen, Licensed Aesthetician, Certified Laser Specialist
Karen is a graduate of the Aesthetics program at Empire Beauty School in Bloomington, Minnesota, and completed advanced training at the International Derma Institute. After graduation, Karen began her successful career as a medical Aesthetician and laser specialist, and rapidly gained an extensive amount of product and skin treatment experience.
Her expertise and passion for skin care includes Microneedling / Skinpen, Hydrafacials, Chemical Peels, Body Contour Treatments, and Laser Treatments to name a few. With a large number of these services, Karen has been formally trained and certified, and focuses on continuing to grow her education with the latest technologies. Karen has also excelled in over 9 years of strong customer service outside of the industry. With this strong customer service experience, she has been able to effectively target appropriate skin services , products, and effective treatment plans to her customer's specific needs. This has resulted in strong retention and repeat business with her customer base.
Karen enjoys building and growing relationships with her clients, and is truly committed and enthusiastic to provide the highest quality services.
Gina Newton, RN-Aesthetic Care Provider,
Nurse Injection Specialist 
Gina has been a practicing registered nurse since obtaining her nursing degree in 2008.  Gina has been working at Regions Hosital in the maternal-child nursing unit.  She has recently turned her passion for the aesthetic industry into a rewarding career with advanced training in Botox, Dysport, Juvederm, Restylane, Perlane, Radiesse, Bellafill and Voluma.  She is an active member of the American Nurses Association (ANA), the Dermatology Nurses Association (DNA) and the American Academy of Medical Esthetic Professionals (AAMEP).
Gina prides herself on her ability to carry over her warm, nurturing bedside manner to help calm and comfort her aesthetic patients. Her patients appreciate that she takes the time to sit down and fully educate them before starting any procedure. With her artistic eye and attention to detail, Gina strives to give her patients the best possible plan to achieve their cosmetic goals.
Medically Directed by Dr. Christopher Balgobin.