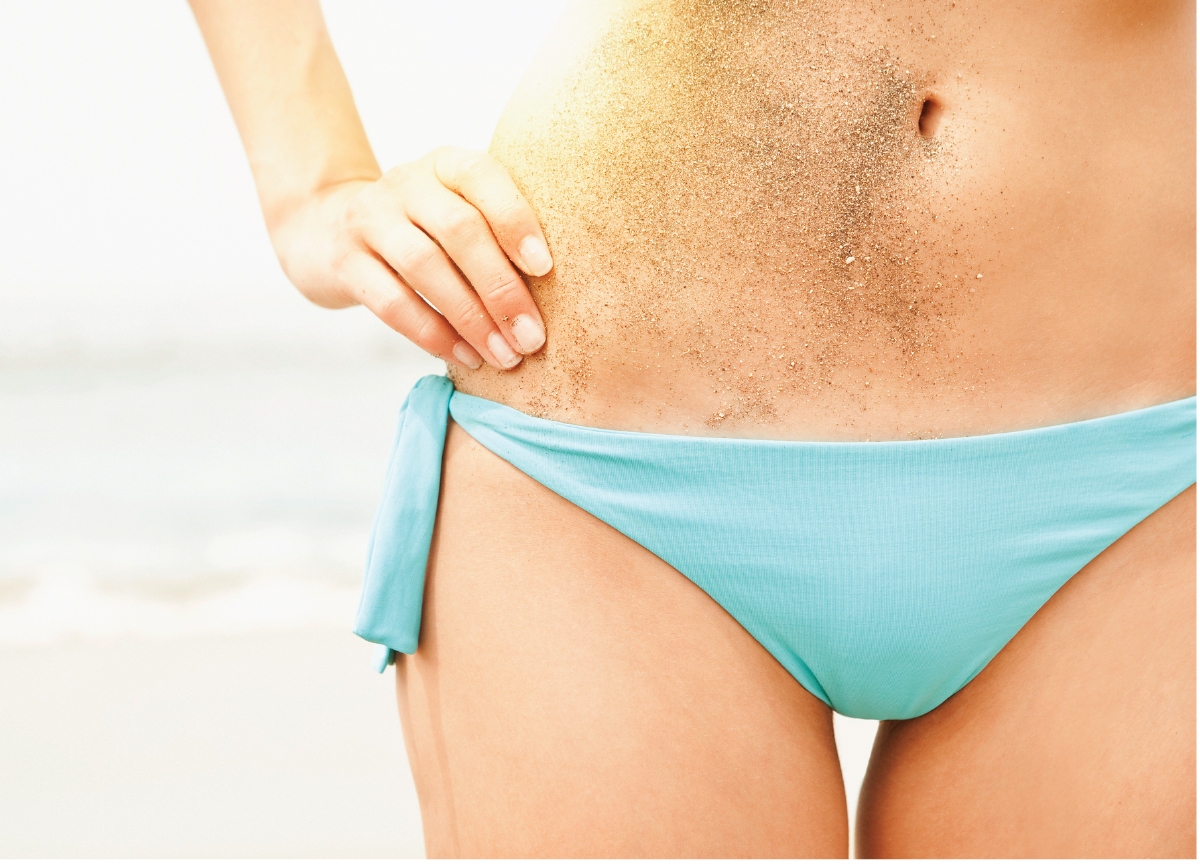 Vaginal Rejuvenation: 'Designer vaginas' go from being hush-hush to headline fodder
If you're like many women, you invest a lot of time taking care of yourself – you take care of your body by working out, you take care of your skin with regular facials and an excellent skincare regime, and you invest in the latest non-invasive facial treatments to keep wrinkles and sagging at bay. But some carry a secret wish; to rejuvenate the most personal part of yourself. We're talking about vaginal rejuvenation. Celebrities like Kim Kardashian, Sharon Osborne and Julie Delphy have talked publicly about rejuvenating their "feminine parts" – which has helped fuel what we call the "she-lift" – one of the fastest growing areas of cosmetic surgery.
While you address aging on your more noticeable body parts, you may be thinking what you can do to enhance your most intimate area. Just like the rest of our bodies, the labia is prone to the effects of gravity as we age. And whether you've had one or several children, it's likely your vaginal walls have stretched during childbirth, resulting in reduced sensation. Aesthetica Skin Health & Wellness is now helping women who can alleviate these concerns and help you feel your best, even if no one knows what you've had done!
There are three main reasons to consider vaginal rejuvenation
1. To reclaim their sex life and make sex more enjoyable for themselves and their lovers.
2. To correct a physical problem that's affecting their quality of life, such as making exercise uncomfortable.
3. To boost their sexual confidence through aesthetics and feel a sense of control over their own body and sexuality.
Vaginal Rejuvenation Offers Better Sex Without Surgery
Many things get better with age, but sex is not always one of them, at least for women. There are many reasons sexual sensitivity may diminish over time, possibly due to the affects of childbirth, hormone fluctuations and menopause, all of which can cause the vagina to lose its youthful elasticity. Surgical tightening techniques are available, but for women who want to forego the discomfort and downtime of surgery, a new non-surgical tightening technique makes it possible to experience the benefits of vaginal rejuvenation, with amazing results. This breakthrough technique is literally changing women's lives by restoring sexual sensitivity and satisfaction. Many women have the procedure performed during their lunch hour.
Like a lot of the non-surgical facial rejuvenation techniques in use today, harnesses lasers. The treatment utilizes a controlled laser beam that applies concentrated thermal heating to the inner layers of vaginal tissue. The heat induces contraction of collagen and elastin and allows for long-term change by stimulating regeneration of these important proteins. Of course, when you talk about using lasers and heat in a sensitive area like the vagina, the first question almost everyone asks is "Does it hurt?
The answer is, absolutely not! Our practice is a pioneer in laser technology, and the procedure we use allows for very controlled movement and laser intensity to ensure maximum comfort. Most patients report no pain and require little to no downtime after the procedure. For the best results, vaginal rejuvenation should be done as a series of treatments scheduled two to four weeks apart. Many patients are very happy with the results after just one or two treatments.
Vaginal Rejuvenation Benefits Include
• No downtime
• Enhanced muscle tone, strength and elasticity of vaginal tissues
• Stronger sensation during intercourse
• Better control over urinary incontinence
It's been said you are only as young as you feel. This sentiment is certainly true when it comes to sexuality and vaginal youthfulness. Non-surgical vaginal rejuvenation offers a perfect alternative to extensive, invasive surgery and can quickly and easily enhance sexual enjoyment and quality of life.
The More You Know
According to a 2011 review published by the International Society of Sexual Medicine, 87 percent of vaginal rejuvenation patients opt for the surgery for purely aesthetic reasons. And as demonstrated in the following brief timeline, it hasn't taken much time at all for "designer vaginas" to go from being hush-hush to headline fodder.
For a brief timeline learn more about "designer vaginas" http://www.stuffmomnevertoldyou.com/blogs/vaginal-rejuvenation-a-brief-timeline.htm