Acne is a part of life, but it can cause long-term challenges with confidence, social development and self-image. Plus, untreated acne can lead to permanent scarring. To make things worse, experimenting with different products is not only costly, but it can exacerbate the problem. This time is vital to teach proper skincare, maintain their outbreaks and prevent teens from picking at their face.
There's no way around it. Teens produce more oil. Traditional thinking is that the excess oil causes acne, and we must strip oil in order to treat acne skin. But, we have news! Drying out skin too much can cause the skin to go into overdrive, producing an excess amount of oil… unfortunately, most teens don't know this. It's our job to educate the teenagers we do see, and make sure that they moisturize properly.
It's a fact that most teenagers will experience acne, clogged pores, and breakouts at some point during their teen years. Uncovering the importance of good skin care habits at a young age is crucial to healthy skin. Creating an effective facial that helps reduce clogged pores, blackheads, and slough off dead skin cell accumulation will help and prevent near future skin concerns.
If you have a teen or if you are a teen reading this, here are reasons why you should consider a teen facial:
What are the benefits of a teen facial?
There are many benefits of facials, but for teens in particular, facials will help clean out blackheads and clogged pores caused by oil production. Skin care products used at home can only help reduce clogged pores. It takes a professional esthetician to properly prepare and soften the skin before manual extractions can take place in a safe and effective way.
Part of the facial process is learning. You'll learn from experts on how to care for your skin properly. This information includes which products will work best for each person based on his or her skin type and the patient will learn how to care for his or her skin at home to maintain the results of their facial.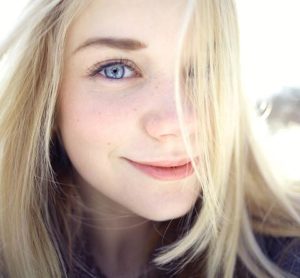 What age is best for a teen facial?
Hormones can really start to fluctuate in the teen years which can aggravate the skin and cause blemishes and breakouts. That being said, age 13 is a good time for teens to start coming in for facials. Even if problem skin isn't yet an issue, it's a good time to start teaching teenagers how to care for their skin.
What can I expect from the facial?
Includes in-depth skin analysis, education on proper at-home skin care and the treatment. This treatment cleans deep into the pores to remove oil, impurities and bacteria. Extractions and high frequency techniques will speed healing, and you'll see and feel the difference after one treatment!
—Great skin doesn't happen by chance, it happens by appointment.
Call (952) 426-3028 to book your teen facial for our St. Louis Park or Woodbury location.